At Stalwood Homes, giving back to the community is an important aspect of being a good corporate citizen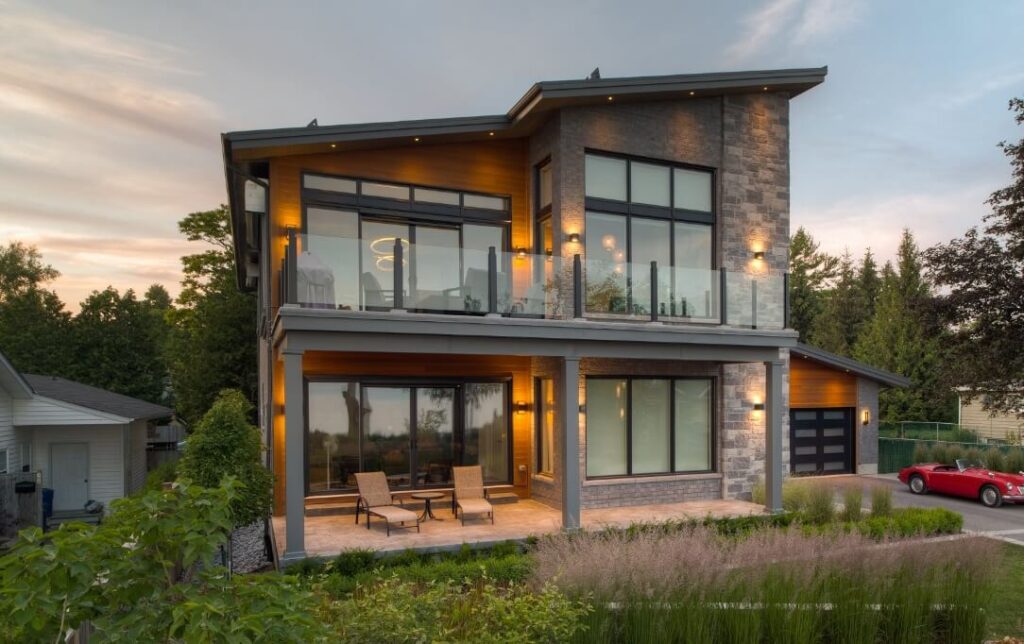 Recognized as Northumberland's Best Builder for ELEVEN consecutive years, Stalwood Homes sets the bar high. A strong foundation (pun intended) in customer relations completes the reputable rapport Stalwood is known for within the community. At Stalwood Homes, respect is first and foremost in maintaining these relationships; from trades-people, to employees, to homeowners; each play an equally important, and integral role in the success of Stalwood Homes. Whether it is a new home in one of our renowned communities, or building your custom dream home, we commit to quality without compromise.
Stalwood is a family story
A lot of people in Cobourg and surroundings know Al Rose. He's the kind of guy you'd want to know—friendly, unassuming and quick to make you laugh and show you a photo or video of his three grandchildren; Kennedy, Levi and Charlotte. "They are the best grandkids in the world" he says.
Al grew up on a farm north of Cobourg where he still lives with his wife Chris, three dogs and about 15 horses he breeds and trains for competition. This is home, he says he wouldn't live anywhere else. Al gets involved with the United Way charity events, supports Olympic athletes and is a sponsor of the annual Cobourg Waterfront Festival every year.
Best way to start the morning? Work for Al Rose
He also brings his office staff a McDonald's coffee every morning. "It's a good way to say hello and check in to see how everybody's doing. Better than just coming in and putting your head down to work."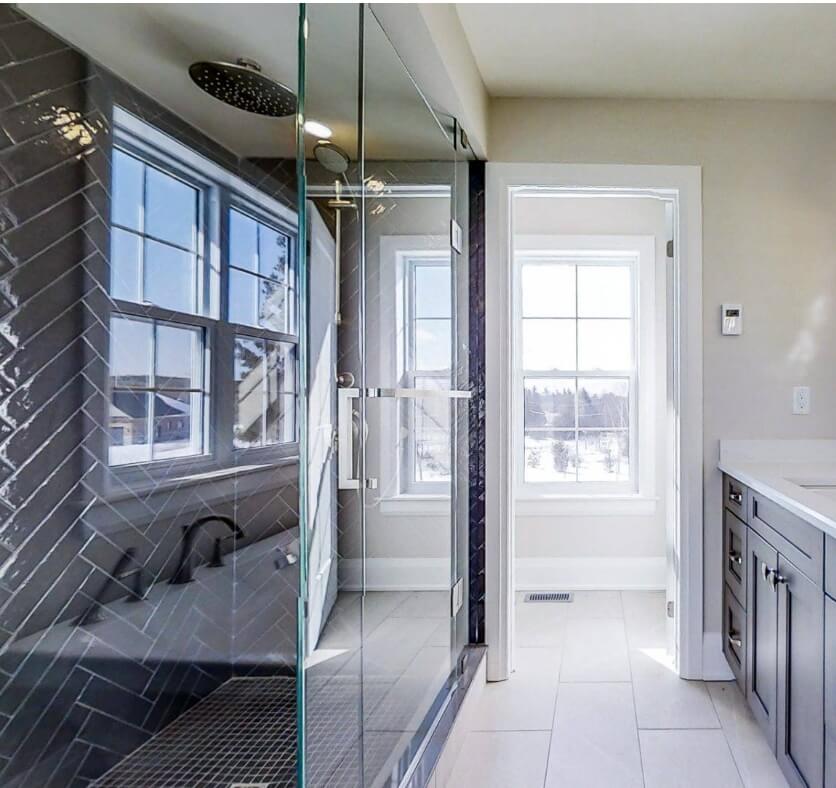 Most of all, though, Al is known for the homes he builds. Stalwood Homes, a company he started 30-some years ago, has become an impressive enterprise with a legacy of custom homes on estate lots and, more recently, communities with townhomes, condos, detached and semi-detached residences, all built with dedicated craftsmanship and attention to detail.
This is where the white picket fence dream happens, where you say hello to your neighbours and you're a 10-minute drive to everything. This is good living in small-town Ontario.
"Cobourg has the beautiful waterfront, it's historic, the buildings, all the little shops downtown. The Dutch Oven and Kelly's tavern have been here forever. It's comfortable, peaceful," Al says, not at all surprised by the growing number of people relocating here from cities across the GTA. His customers are not just retirees looking for a slower pace, but first-time buyers and young families searching for affordable homes and quality of life.
The Stalwood reputation is built to last
Simply put, Stalwood Homes is what Al Rose is all about – being good to people, great work and taking pride in what you do. He built his first custom home in 1985. It took him about five months and he made sure he got every last detail right.
And that's what he's been doing ever since.
"You know, it's about being good to people that matters," Al says. He goes out and cuts a Christmas tree for one of his customers, every year. It's become a tradition. He'll tell you about being an impromptu handyman for an elderly woman who would pay him with fresh-baked cookies. Not many CEOs do that nowadays.
He doesn't shy away from the hands-on work that he started out with in his early days of framing houses and doing renovations. He was a young guy who knew his way around a toolbox, much like his father who was also a well-respected doctor in Cobourg.
"My dad was really good at tinkering with things, really handy," he says. "So maybe that's where it comes from."
Like father, like son: the Rose tradition
Handyman skills and great bedside manner were passed from father to son back then, and now Al has his son, Aidan Rose, on the Stalwood team.
Aidan returned home in the fall of 2016 after running a house-building company out west. He started working for his dad when he was eight, driving a Bobcat to clean up the construction sites. Sitting in Al's office in Cobourg, the two clearly have a close-knit bond.
"He's my best friend," Aidan says. You can't help but admire the camaraderie between father and son.
"He's a good kid," Al admits. Aidan recently put down some permanent roots, with his own custom built Stalwood home in Cobourg.
That's a good thing for Al who's been trying to pull back a bit from the company so he can spend more time with his horses, confident his son and Anthony "Dewy" Dew, Stalwood general manager, can take over.
The company is a team effort where they all hold each other accountable. And Aidan says he doesn't want his dad to ever leave, so they'll just retire together.
"There isn't anyone on the team that I don't have the ultimate trust in," Al says. "Most of them have been with me a long time."
Anthony grew up down the road from Al and would help out at the farm. He started construction work alongside Al before Stalwood became Stalwood, and he was an important mentor for Aidan. "Dewy's been like a big brother to me," Aidan says. "No one knows more about building and construction." He also rides a motorcycle like Al does for fun and worked as a horse trainer exercising thoroughbreds for the racetrack.
"Al and I go way back, about 32 years," says Anthony. "He first put me to work when I was a student doing back-breaking labour, stripping layers of linoleum to uncover the original pine board floor in a 150-year-old farmhouse. To be fair, Al did a lot of it alongside of me." They both started out framing and trimming houses themselves, so know exactly how the work should be done.
Anthony says it's a relationship that will go the distance because they're both driven in a similar way but like to "keep it light" and always have a laugh, no matter how hectic the business can get. He's also proud that Stalwood customers often become friends they socialize with in town.
"This is one of the biggest investments people make in their lives, so when the dust settles at the end of the day, it's good to know we've made them happy".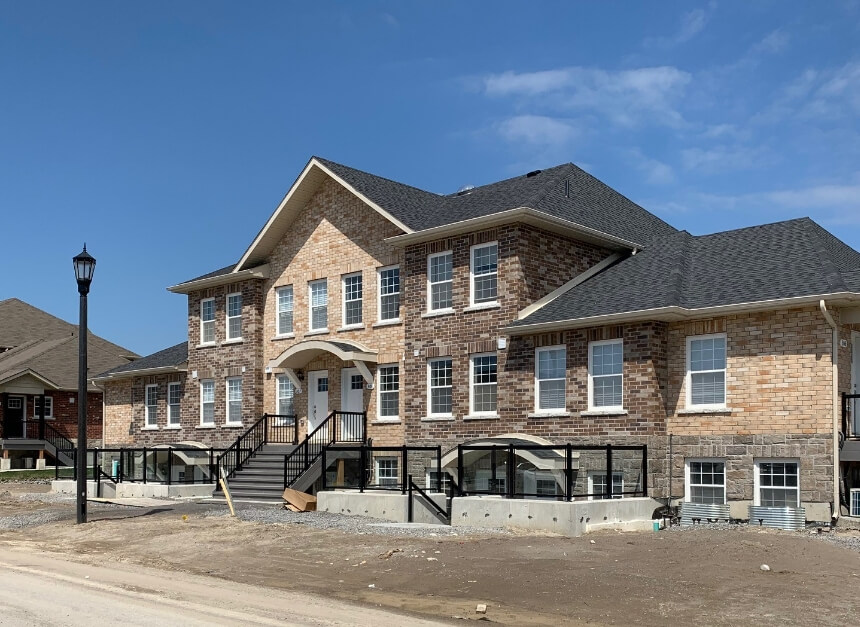 Then there's Chris, Al's wife, who does all the bookkeeping out of her home office. She's another key to the company's success, but a little more behind the scenes. The family dynamic of Stalwood is running smooth, without the usual tensions of trying to blend work and home life.
"You know, we didn't start out with much and worked very hard over the years, but Al is gutsy. We both are, " Chris says of the couple's early days when she drove a school bus and waitressed part-time and Al drove a cement truck until midnight and then got up in the morning to work on home renovations.
Now they like to go horseback riding together and take a vacation every so often. "We do have a lot of fun," Chris says. "We're great friends."
The secret of their long-time happy marriage? They work together, but in separate locations, so they both have their own space. They host family dinner with the kids and grandkids (and more dogs) every Sunday night. Plus, Al brings a cup of coffee to her every morning in bed. That's love.
Aidan sums it up best: "The thing about my dad is that he cares. And he's nice to people, not to get anything in return—just because that's the way he is."
That's why the world needs more Roses.